Farra Emer officially launched by Penguin International Ltd. for Farra Marine
The latest addition of the Farra Marine Limited fleet, the Farra Emer, has been officially launched by their partner Penguin International Limited.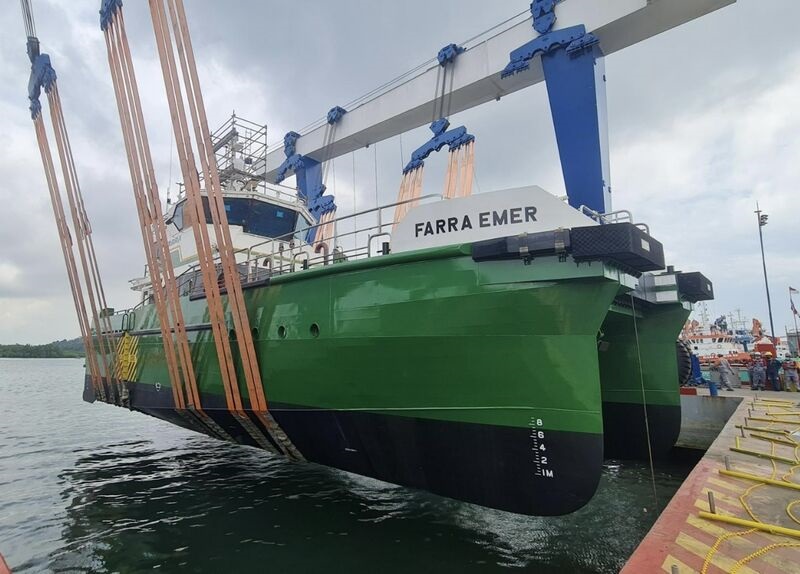 The Farra Emer is the first CTV globally to be installed with Volvo Penta IMO Tier III D16 engines, aimed at significantly reducing emissions and improving fuel efficiency.
Combined with an ability to run on HVO 100, the vessel can deliver up to a 90% reduction in CO2 emissions for their clients.
They are now moving on to sea trial ahead of delivery later this year.
[Source: Farra Marine Limited on LinkedIn]