Ireland's offshore renewable energy resource is one of the largest and most concentrated in the world.
The world's oceans are a source of clean and renewable energy. Irish waters provide ocean energy opportunities for wind (fixed and floating turbines), wave energy converters and tidal turbines.
In Numbers

potential for fixed offshore wind development

potential for floating offshore wind in Atlantic
potential for wave energy development
It is accepted that the harnessing of our marine renewable energy (MRE) resource will form part of the Irish energy mix as outlined in the Climate Action Plan. The Government has also set a target for generating at least 5GW of offshore renewable electricity by 2030.
Irish companies are developing new devices and supporting technologies to effectively harness power from offshore wind, waves and tidal resources with global export potential.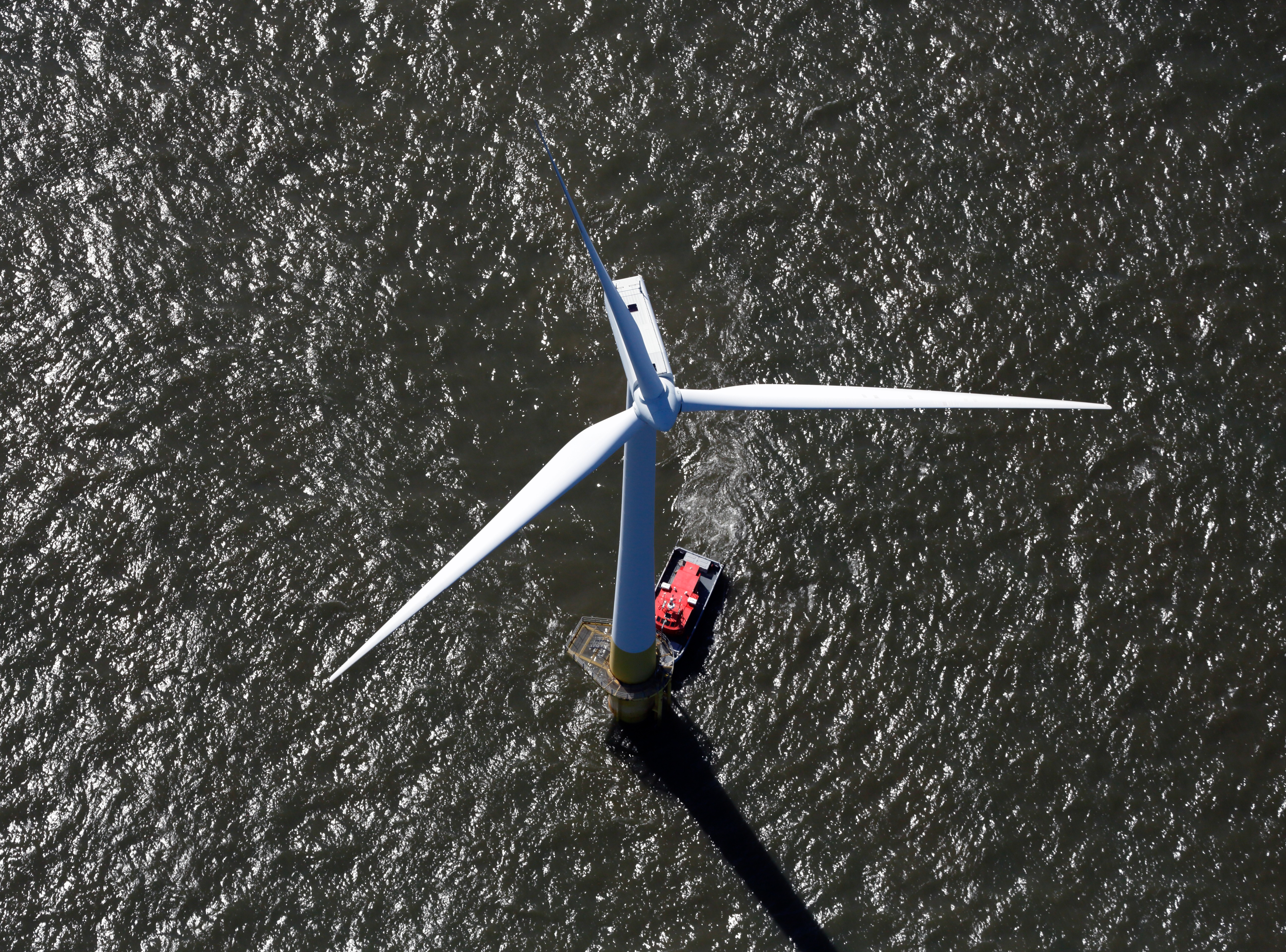 Offshore wind represents huge and imminent development potential for Ireland's marine area. Ireland has a strong Offshore Wind Industry cluster that can provide innovative products and services to the market and is developing capabilities in Floating Offshore Wind assisting technologies.
The R&D space for pre-commercial floating wind, wave and tidal technologies, is strong in Ireland and is supported through a suite of world-class test facilities including the Lir National Ocean Test Facility in Cork, the intermediate-scale Smartbay Marine Renewable Energy Test Site in Galway Bay and the full-scale Atlantic Marine Energy Test Site (AMETS), off the coast of Mayo.
5GW target for offshore renewable electricity by 2030.
Oil and Gas production is ongoing from the Corrib gas fields. Irish ports routinely handle exploration, offshore service vessels and tankers from the industry. The supply chain for this sector has much to contribute to the offshore renewables sector. Innovative riser technology is developed in Ireland and that technical capability is being adapted for application in the mooring and dynamic cabling technologies required to make Floating Offshore Wind a reality.
Other Irish companies in this space provide offshore support services, engineering solutions, and a range of environmental and technical consultancy services.
Find out more about our network members in our directory. 
Further information relevant to this sector:
Sustainable Energy Authority of Ireland