GDG expands to the United States
The offshore engineering firm also adds new services for the burgeoning offshore wind and renewable energy industry.
November 23, 2021, Dublin – The offshore and geotechnical engineering company GDG, part of Venterra Group, announced an important step of its US market entry. The company stated that it has appointed Dr. Jan Mangal to lead GDG's USA efforts and build the GDG team in the country. In addition, the engineering innovator, will start offering a set of consulting services for the renewable energy companies.
"We are very happy and excited that Jan has decided to join our team. He brings decades of offshore and energy sector experience not only to spearhead our market entry and further grow our USA team but also to help with GDG's even greater pivot to renewable energy.", said Dr. Paul Doherty, Managing Director of GDG.
Dr. Mangal has over 20 years of experience in the marine and energy industries, working for and advising energy companies, an international development bank, governments, and innovative start-ups.  Dr. Mangal has keen interest in capital projects governance and energy equity. He has spent years working with NGOs and advocating for citizen's rights with respect to fossil fuel exploitation. Dr. Mangal has a Doctorate from Oxford in offshore geotechnical engineering and a Bachelors from Edinburgh in civil engineering.
Renewable energy engineering and project management solutions are important part of the future of GDG. The company intensively invests in developing technologies and services for decarbonization of the companies in the industry.
With a separate announcement, GDG appointed Dr. Shane McDonagh to expand the company's novel energy solutions. Under the supervision of Mr. McDonagh, GDG will further innovate and provide a set of services for allowing wind and renewable energy companies to increase their utilization factor, optimize their operations and discover alternative revenue sources. One area of interest for alternative energy offtake is green hydrogen, where renewable energy sources are used for hydrogen production and other areas beyond the electricity network.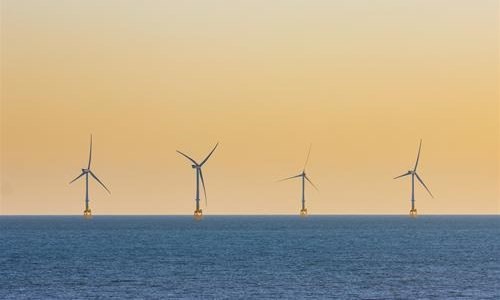 About GDG
GDG, part of Venterra Group, is a leading global offshore and geotechnical engineering consultancy, providing innovative engineering solutions for public and private civil engineering projects. With a strong background in geomechanics and applied geotechnical research, GDG brings together state of the art R&D with extensive industry experience for innovative engineering services and solutions in offshore and onshore renewable energy, infrastructure, residential and commercial construction. Multiple awards winner and with more than 35GW of wind energy projects, GDG helps engineering firms, building contractors and consultants around the globe to create amazing infrastructure, manage successful projects, and develop sustainable renewable energy solutions through engineering innovation.
About Venterra Group
Venterra Group Plc has been formed to create a global services champion supporting the offshore wind industry's rapid expansion and leading role in the energy transition. Venterra's mission is to service wind energy developers globally with best-in-class engineering, construction and operations services, through acquiring and partnering with asset light and differentiated providers with an entrepreneurial culture and technological drive.
Offshore wind capacity set to increase seven-fold from 33 GW in 2020 to around 250 GW by 2030. Venterra assesses that its global addressable market will be up to an average of £8 billion a year over the next decade as its capacity and market expands, representing around a quarter of the offshore market spend over the life of the windfarm.
Headquartered in London, the company launched publicly in October 2021 and announced its first three acquisitions.