Energy takes the front seat as Green Rebel wins Emerging Cork Company
Green Rebel has won the award for Emerging Cork Company of the Year at the Cork Chamber of Commerce awards. Green Rebel was established in 2020 by Cork entrepreneur Pearse Flynn and has quickly grown from being a small team of three, to a team of 75 across three key divisions; Marine, Aerial and MetOcean.

The offshore wind sector in Ireland is growing rapidly as the demand for achieving energy security through harnessing the island's abundance of natural resources is growing. Irish companies like Green Rebel are taking steps to ensure that Ireland benefits from the developments prospected off the Irish coast. Cork in particular is set to become a major renewable energy hub and companies like Green Rebel are creating jobs and opportunities for career progression in Cork.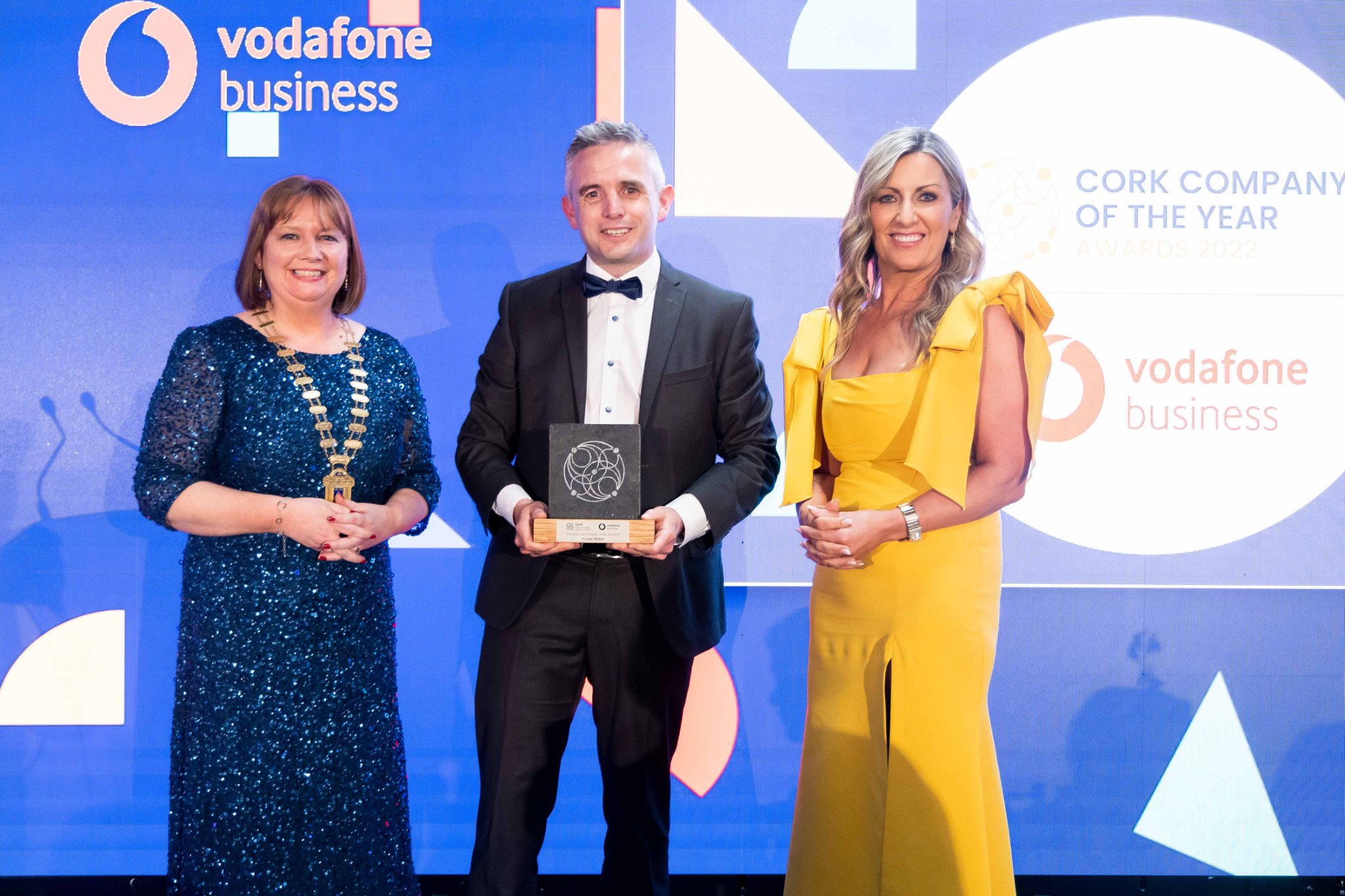 Renewable energy was a focus point of the awards, with Simply Blue Group winning the award for SME of the Year.

Green Rebel provides site investigation services to the offshore wind sector. They provide an end-to-end set of data services that extend from acquisition, processing, interpretations and reporting, with their fleet of built-for-purpose vessels, aircraft, floating Lidar buoys and an in-house team of scientists and industry experts. 
For more information about Green Rebel, see here.