Codling Wind Park Vacancy
Local Supply Chain Manager - Codling Wind Park Ltd.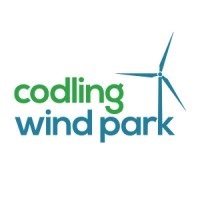 Codling Wind Park is a proposed offshore wind farm in the Irish Sea, set in an area called the Codling Bank, approximately 13-22 kilometres off the County Wicklow coast, between Greystones and Wicklow Town. 
Codling Wind Park Ltd is seeking an experienced individual to support the project in working with the local supply chain, in Wicklow and across Ireland, to ensure that local content on the project is maximised through all stages of its development. For more information on this role please see here.
Working closely with the Contracting and Procurement teams and with the Stakeholder Engagement Manager, the role will involve identifying opportunities that exist within all major contract scopes for local content, assessing the capabilities that exist locally to meet these needs, and connecting the local supply chain to the bidders for the main project construction contracts during the tender process. The successful candidate will build relationships with the local supply chain to ensure project needs are understood and to support the development of local capability where gaps exist. Working with training and development agencies to identify suitable supports and to partner on relevant initiatives will also be a key requirement. 
Due to the nature of the role, the location will ideally be Wicklow or Dublin, though travel to other parts of the country will also be required, as necessary. 
To apply for this role, please submit an up-to-date CV, plus a short cover letter, to siobhan.blacklock@codlingwindpark.ie.
The closing date for receipt of applications is 5pm on Wednesday, 28th July.