MIIN are looking for your feedback!
The Marine Ireland Industry Network (MIIN) have created a short survey to hear from you! We would appreciate your feedback to help us improve. Click here.
The MIIN Feedback Survey should only take approx. 5-6 minutes to complete, and gives you the opportunity to tell us what you would like to see at future MIIN events, what content you would like to see on our website, and more.
Please click here to participate.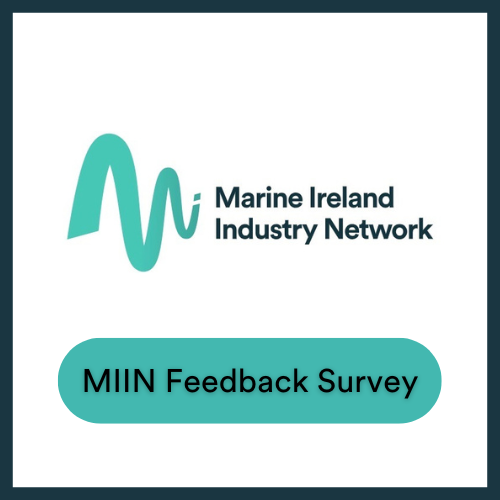 Just a reminder to share your good news stories with us and keep an eye on our website for Marine Ireland updates.