MIIN Member Spotlight – Killybegs Bulk Handling

For our next MIIN Member Spotlight, we have Killybegs Bulk Handling, a subsidiary company of Ronan Group Renewables based in Killybegs, County Donegal. Killybegs Bulk Handling offers turbine handling, ships agency services, crane hire and storage to the renewable energy industry in Ireland. Daniel Browne, Commercial Director at Ronan Group Renewables, tells us all about Killybegs Bulk Handling and what his vision is for the company and the marine industry in general.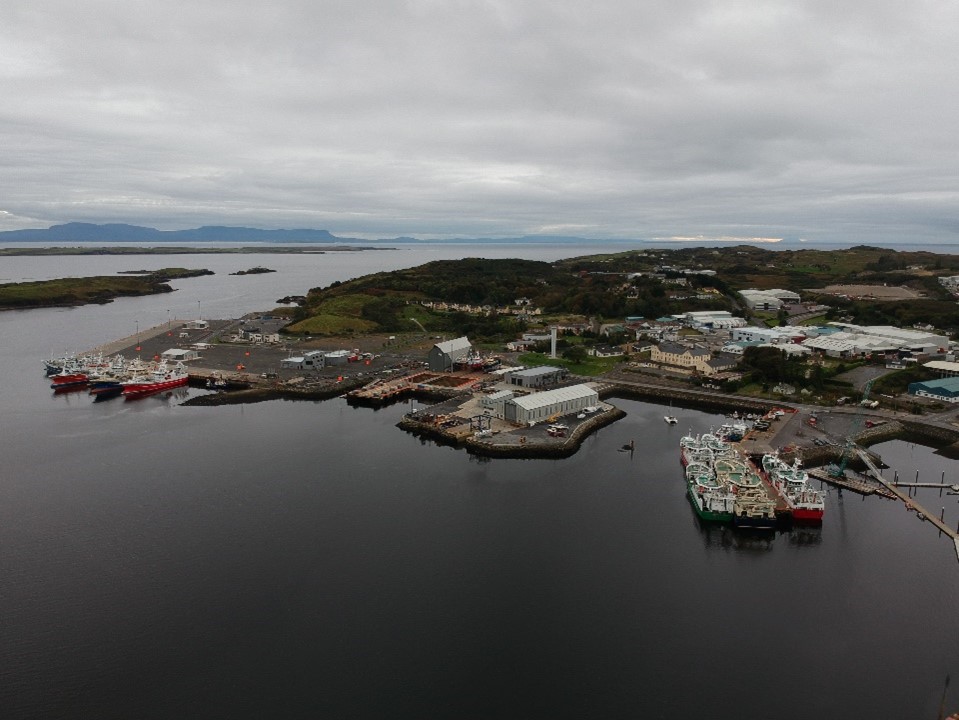 Introduce yourself and the organisation? What is your role? What is your focus area?
Daniel Browne, Commercial Director at Ronan Group Renewables.
Killybegs Bulk Handling (KBH) is our subsidiary company in Killybegs offering services to the renewable energy industry such as turbine handling, ships agency services, crane hire and storage in the best deep-water port on the west coast.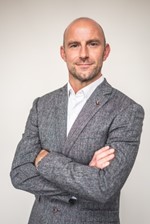 Tell us more about Killybegs Bulk Handling. Where is it located? What do you do?
We are located in the port of Killybegs, County Donegal, where the best wind speeds in Europe are. The port has a great track record of handling turbine movements over the last 20 years and is evolving to facilitate bigger blades and projects. The local Stevedoring Company, Killybegs Stevedoring, has worked for all the major turbine manufacturers and has handled hundreds of turbines through the port. Killybegs has unrivalled marine engineering capabilities and facilities and the potential to support the growth of renewable energy in Ireland over the next decade and beyond. We are investing in the future of the port because of its unique position and ability to support the development and powering of a further 4GW of onshore wind planned over the next decade and the development of floating offshore wind off the west coast after that. Killybegs Harbour is one of the best ports in Ireland with 13m depths pier side, no tidal restrictions, open ocean access and 24 hour a day services available to support and store turbine projects. Killybegs Bulk handling has a 20-acre site adjacent to the pier for the set down of turbine projects. This is a dedicated site specifically developed to support the storage of turbines.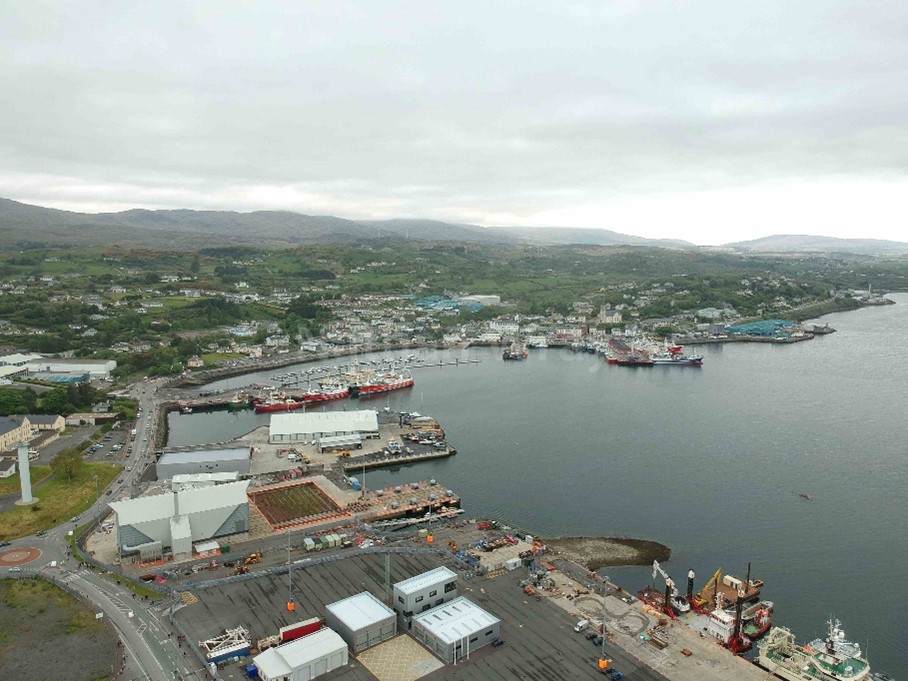 What is your organisation's unique selling point (USP)?
Our USP is, "we get it". We have been the developer; we have seen the extortionate costs inflicted on projects in ports – the high storage fees and the doubling of rental prices. Because we come from a wind farm development background, both onshore and offshore, we understand how crucial it is to have a trusted partner in a port that is looking out for the interests of the project. We develop projects ourselves and are aware of the long and arduous process involved. Our USP is understanding how we can help, assist, support and streamline a project to make it work seamlessly and affordably for our clients.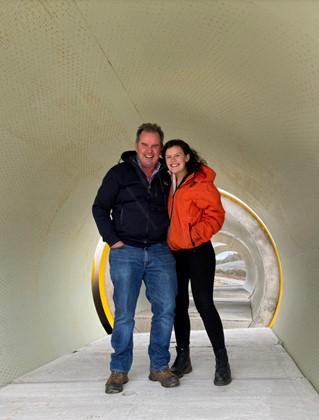 Are you developing a new product/innovation?
As the technology for floating wind develops, we are looking at all the technological advancements in the sector and seeing what's likely to fit in Killybegs. While we are not developing our own new product or innovation, we are very much on the lookout for what's going to work in this region. Whether its innovative floating technology design like Principal Power's solution, energy movement like Supernode, or Hydrogen Production like CHP2, we spend a lot of time trying to understand how the market will evolve in this area.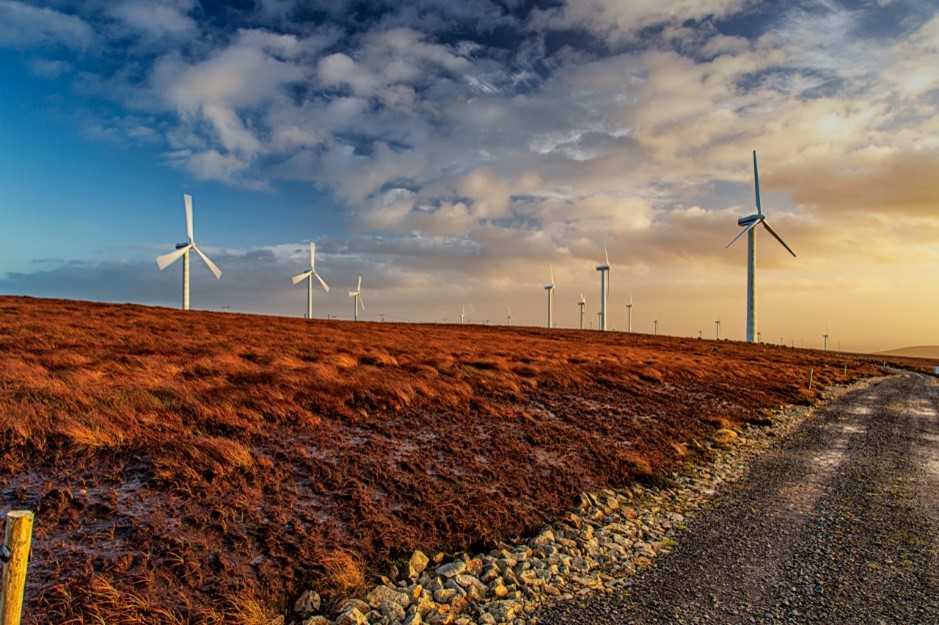 What motivates you in your role with Killybegs Bulk Handling?
I believe in what I do. I live in Bundoran on the other side of the bay, and I am a keen surfer. The climate crisis is something very real for me. I have seen and felt the changes in weather through the ocean over the years and now I feel privileged to be at the cutting edge of an industry that can make a real impact. To me, it's a very real issue that we are tackling here, and I am acutely aware that it is the responsibility of this generation to make a real difference. It's possibly the last chance we have to make the sort of impact required and when I look back at my life, I want to be able to say I played my part.
What is your vision for the marine industry in Ireland over the next 10 years?
I believe that the Irish Marine Industry is only starting the journey of understanding its full potential. After being one of the first countries to go offshore over 20 years ago, we have now fallen way behind. While this is a problem, it affords us an opportunity to grasp and master the best technology and practices being used today, from Shanghai to Martha's vineyard, and to learn from others. Floating offshore wind is a proven, but new, technology. As a country, we have an opportunity to be a global leader in this technology and particularly in the Operations and Maintenance (O&M) sector which can be up to 40% of project costs. I feel this is where we will excel. The cutting edge of industrial production is referred to as "Industry 4.0". This is the deployment of augmented reality, digital twins, predictive maintenance, remote inspection etc. When floating offshore is being deployed off the coast of Ireland this will be what's being used in place of sending people out to sea, which is expensive and dangerous. Due to the experience we have in this area, I believe Ireland can become a global leader in O&M of large-scale offshore projects in challenging environments. When we do it here, we will do it anywhere, and I believe we will lead the world in this space and in the development of innovative technology. The newly announced Ocean Energy center being built in Killybegs at the campus of LYIT is going to be a game changer and give this region practical support in the innovation and research space. There's some great impetus already building around hydrogen and the role it can play here in decarbonizing the fishing industry and fleet in the port.
What do you see as the biggest opportunity for Ireland's marine industry in the coming years (5-10 years)?
As noted above, I think the long-term opportunity is in O&M and in using new and cutting-edge technologies. Ireland has an advantage due to the skills and knowledge we have in the predictive maintenance sector on a global scale that has come from our experience in the Bio Med Tech and AI space. This knowledge transfer to offshore O&M, and particularly in floating, is going to be a serious USP for Ireland. The nature of how floating technology O&M is done will lend itself well to this opportunity as turbines will be de coupled and brought ashore for works on a scheduled basis rather than sending people out to work on them in extreme conditions. The offshore technician of the future will be a well-paid role based in ports like Killybegs in an office using cutting edge technology to manage the optimal output of turbines with lots of work for the marine engineering firms when the turbine is in port for works. I believe the other major area of opportunity outside of the construction piece will be the deployment of hydrogen production and an offshore super grid. By 2050, Ireland will be a significant exporter of energy to Europe. How that energy is stored and moved is going to be as important an opportunity as how it is generated in the first place.
What is the biggest challenge, in your opinion, facing businesses in the marine industry in 2021?
The biggest challenge facing the industry here is being 'leap frogged' by companies in the UK winning contracts to deliver services in Irish Ports. While the majority of utilities will want to engage with the local supply chain, we as a country need to be smart about this and think like "Ireland Inc". We need to have an overarching national strategy on how we are going to make the most of this industry and opportunity and not be parochial and fighting among ourselves. We should clearly define and set aside space and opportunity for turbine tower manufacturing, ascertain if we can deliver a floating turbine construction solution and develop O&M centers of excellence. Every port will have an opportunity, but we need to have a national defined strategy that makes sense to the international utilities we are going to be attracting. Obviously, there is also great hope that the new MARA regulatory body will significantly streamline consenting and allow the world to see that Ireland is ready to embrace this opportunity which is a game changer for rural development, the west coast, our environment and the country as a whole. We need to get this right.
What international markets are you interested in?
We see Ireland as the biggest and most exciting opportunity in global energy in the next two decades.
What's one thing you'd like to share with the network?
Work together, assist, support and innovate.
Where can we find more information about you and Killybegs Bulk Handling?