MIIN Member Spotlight – GKinetic
Welcome to our first MIIN Member Spotlight. We are delighted to be kicking things off with GKinetic. GKinetic is a Limerick based company providing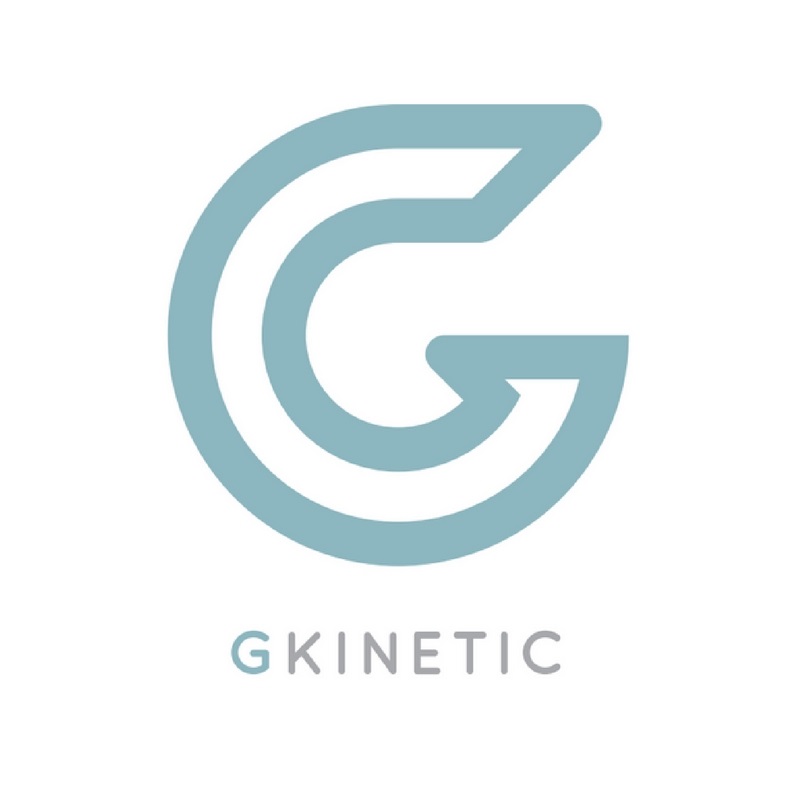 leading hydrokinetic solutions. Today, we have the Co-Founder and COO of GKinetic, Roisin Mc Cormack, to tell you all about GKinetic in her own words, as well as some insight into her role and what her vision is for the company and the marine industry in general.
Introduce yourself and the company. What is your role? What is your focus area?
My name is Roisin Mc Cormack, I'm the COO and Co-Founder at GKinetic Energy Ltd. GKinetic is a leading developer of hydrokinetic solutions that generate clean, predictable energy from free-flowing water. I oversee day to day operations including finance, project planning, HR, admin etc. as well as forward planning and leading strategy to achieve long term goals. I am always looking for better ways to do things! My background is in Sales, Marketing and Business Development so I also oversee these areas and have led all the funding applications and proposals for the company to date securing over €4 million in funding towards the technology's development. Like most typical start-up leaders, I have to wear many hats but that's part of why I love what I do! 😊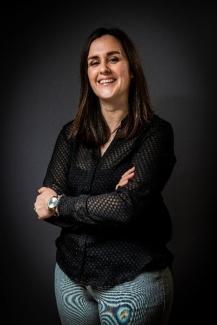 Tell us more about GKinetic. Where is it located? What do you do?
GKinetic is based in Newcastle West, Co. Limerick. The company acts as a technology solutions provider for a number of cutting-edge projects. We supply energy generation equipment and also offer services in areas such as project development, funding, site assessments and feasibility studies, commissioning and installation and ongoing operations and maintenance.
What is your organisation's unique selling point (USP)?
GKinetic was set up in 2014 by my father Vincent who is GKinetic's CEO and leads the technology development. Prior to setting up the company, Vincent had spent a number of years researching existing hydrokinetic solutions and had gained a very clear understanding of the blockers and challenges. The GKinetic turbine was designed specifically to address as many of these blockers as possible including cost, ease of access and maintenance, impact, simplified deployment, and very importantly higher energy generation outputs. GKinetic's USP is our ability to generate more power in lower flow speeds thanks to a patented 'bluff body' concept. The turbine is a floating platform with 2 vertical axis turbines submerged under the water and fixed either side of an intentional obstacle, the bluff body. This 'obstacle' speeds up the water into the turbine and means that our solution is viable in the majority of sites with more average flow speeds of 1.2 – 2mps.
Are you developing a new product/innovation?
Our hydrokinetic turbine is highly innovative because of how it accelerates and maximises the energy available in free-flowing water. The company has an ethos of getting metal wet as quickly and simply as possible and then taking the learnings forward. Since day 1 the company has followed a strategy of getting the tech right on a small, manageable scale first (1-100kW) and only then moving up into larger devices. Our journey has validated that there is a multi-billion-euro market for these community scale solutions and huge potential to make a significant positive impact in the fight against climate change. We have seen too many times in the industry where developers have gone too big too fast with pretty devastating consequences. Our solution has completed 3 full scale demonstrations and a final, optimised version will be unveiled later this year where 2 units will be deployed in Strangford Lough as part of our new VATTS project.
What motivates you in your role with GKinetic?
I am very passionate about sustainability and doing what I can as an individual to make a positive impact on the planet. I believe everyone should have access to electricity, ideally clean and reliable electricity but the reality is 1.5 Billion people all over the world have no access to power. Unlike wind or solar, Hydrokinetic energy enables 100% predictable local, independent generation and has the potential to supply 200GW of zero carbon energy. Installing our projected share of the market, 0.6GW, would displace a total of 4 million tonnes of carbon and 150,000 tonnes of Nox per annum not to mention the countless positive societal impacts and benefits. Making that a reality is all the motivation I need and I feel incredibly lucky to be working on something so exciting! We have worked hard on the development of the technology and 2021/2022 will see our solution demonstrated in 2 key pilot projects. It's a very exciting time for us as we are about to see the projected impacts become a reality.
What is your vision for the marine industry in Ireland over the next 10 years?
I'll be a little biased here and focus on renewable energy potential in the marine space especially tidal and wave. Solar and wind are now mature technologies and if you look back over how long it took to get these deep tech solutions fully commercialised you understand the level of support and commitment needed. Breakthroughs don't happen overnight but for those willing to stick with it the first mover advantages and competitive edge can equal thousands of skilled jobs and economic growth. Here in Ireland, we have huge generation potential from tidal and wave energy, yet progress is slow. The UK has made serious strides in recent years and it can be disappointing not to see this happening on our own shores. Planning and permitting is a huge blocker and can cripple projects even at demonstration phase and project finance is another key issue. My vision would be to see a refocus from government and support initiatives to help Irish developers advance tidal and wave at the pace that is needed, not only from the recent landmark Climate bill but also from a commercial and economic perspective.
What is the biggest challenge, in your opinion, facing businesses in the marine industry in 2021?
The knock-on effects of the Evergreen getting stuck in the Suez Canal?! Only joking, on a more serious note; COVID. I feel like it's maybe not okay to say that anymore or it's too obvious, but the reality is it's having a huge impact on business and will continue to do so far into the foreseeable future. The key thing is the uncertainty it is causing for everyone and everyone is experiencing it, it causes knock-on effects with decisions, supply chain etc. The only good thing is that everyone is in the same boat more or less so we all need to stick together and keep supporting each other as best we can.
What international markets are you interested in?
We plan to focus on the European market over the next 2 years before then branching out into the US, Canada and India. There is huge potential all over the world for our solution and we are fortunate in that we receive a lot of enquiries on a regular basis so we're constantly carrying out market research and having interviews and discussions with potential customers, suppliers and stakeholders. Our mass market is in remote communities and businesses based in Indonesia but our first commercial sales there will be 3 years down the line.
What's one thing you'd like to share with the network?
GKinetic has gotten to where it is today through its network and by making the most of available supports, collaborations and funding. A lot of members of the MIIN network have already worked directly with us and supported us so a huge thank you to everyone who has been part of the journey so far. For any newly joined members or just those who we haven't crossed paths with yet please reach out, even just to say hello and make the connection! Networking is so important and works both ways and MIIN is doing a great job of pulling our marine community together. GKinetic is moving into a new 'Cusp of Commercialisation' phase where key milestones will be met over the next 12-24 months. We are developing and building out our next 5-10 commercial projects so if you have any ideas or think there is cross-over between your skills/services and ours please get in touch. We are also fundraising equity investment for the first time, this funding round will close later in the year.
Where can we find more information about you and GKinetic?
The company website is www.gkinetic.com and we have active social media accounts on Twitter, Facebook, and LinkedIn. If you're interested in our story and mission, please give us a follow. If you'd like to connect with me personally you can find me on LinkedIn here and Twitter here.
We hope you enjoyed this piece with Roisin from GKinetic. If you are a MIIN member and you would like to get involved and feature on our website and social media accounts via our MIIN Member Spotlight, all you have to do is complete this short form.
If you are not yet a MIIN member but you would like to join our ever-growing marine community, please email MIIN@bluewisemarine.ie.