SEAI National Energy Research Funding Programme
SEAI National Energy Research Funding Programme
The SEAI National Energy Research Development and Demonstration (RD&D) Funding Programme invests in innovative energy RD&D projects which contribute to Ireland's transition to a clean and secure energy future.

Co-funding partnerships in 2022
SEAI is pleased to announce that the 2022 SEAI National Energy RD&D Call involves co-funding partnerships with the following organisations: the Department of Agriculture, Food and the Marine, the National Parks and Wildlife Service of the Department of Housing, Local Government and Heritage, the Department of Transport, ESB Networks and Geological Survey Ireland.
The programme supports innovative and targeted actions to assist in the delivery of the following:
Climate Action Plan 2021

Programme for Government

2030 Climate and Energy Framework

Ireland's National Energy and Climate Plan

The Strategic Energy Technology Plan

Climate Action and Low Carbon Development Bill (2021)
What projects are eligible?
Accelerating transformative research to deliver Ireland's clean energy and climate ambitions will require enhanced collaboration across a wide range of stakeholders and actors.
Diverse approaches and engaged research methods will be required, which may include multidisciplinary, transdisciplinary and interdisciplinary research approaches.
The SEAI National Energy RD&D Funding Programme welcomes research proposals from all research disciplines, as well as collaborative projects involving multiple organisations subject to alignment with the overall programme objectives.
For more information and to download the relevant documents click here.
Previous funding examples:
OPFLOW – Options on a Pilot Project for Floating Offshore Wind
This project examines the potential for a pre-commercial pilot Floating Offhsore Wind (FLOW) project off the south or west coast of Ireland.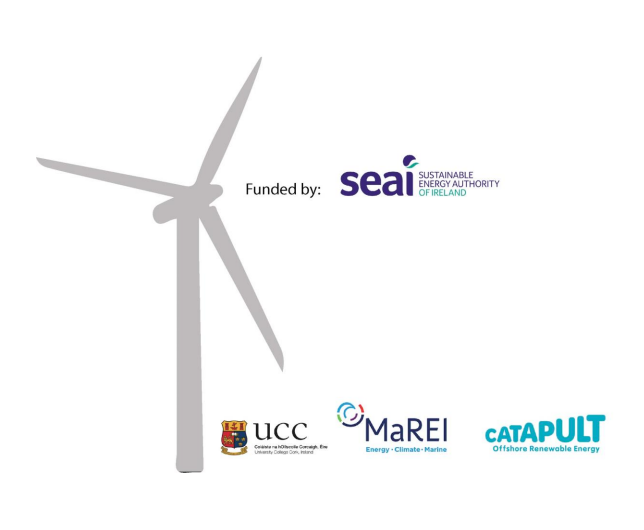 Project Details:
Total Project Cost: €69,853

Funding Agency: SEAI

Year Funded: 2019

Lead Organisation: University College Cork (UCC)

Collaborators: Principle Power; Simply Blue Energy; JB Barry
Project Description:
Traditional barriers to development of offshore wind in Ireland are gradually being removed, with clarity emerging through the Renewable Energy Support Scheme (RESS) and progress towards Maritime Spatial Planning. The global technology advancement leading to the reduction in the Levelised Cost of Energy (LCOE), the advantages of offshore wind resources in Ireland, and the rising demand in clean energy, make Ireland an increasingly attractive emerging market. There is an opportunity for Ireland to seize a tactical advantage as an early mover in Floating Offshore Wind (FLOW).
The OPFLOW project is a desktop study delivered by a research team through MaREI, in University College Cork, in collaboration with the ORE Catapult in the UK. This project examines the potential for a pre-commercial pilot project for FLOW off the south or west coast. It tests the hypothesis that existing locational attributes such as port location (i.e. Port of Cork and Shannon Foynes Port) and grid connectivity (i.e. infrastructure linked to the Kinsale Gas pipeline making landfall in Cork Harbour, and grid at Moneypoint, respectively), create advantageous conditions.
The project aims to provide options and pathways for policy makers on if and how to realise a pre-commercial pilot project, thereby accelerating FLOW as a subsidy free alternative in Ireland's energy portfolio. It adds to the ongoing SFI Eirwind project, by focusing on a specific pre-commercial project concept.
Project report available to download here.

Funding source
SEAI National Energy Research Development and Demonstration (RD&D) Funding Programme