Up to €1M to develop multi-use solutions in the Atlantic
What can be funded?
The call supports the development and uptake of multi-use between marine renewable energies and other blue economy activities and/or with nature protection.
Multi-use means two or more activities operating at the same place and/or one or more activities operating within a nature protection area (e.g. Natura 2000). Projects will ideally integrate both of these two types of multi-use.
The possible activities to consider for co-existence with marine renewable energy include, amongst others: sustainable aquaculture, ocean observation, fisheries, maritime transport and tourism.
The proposals should include:
For early-stage concepts:
Cost-benefit analysis, market study, business planning, identifying investors.
Forming partnerships between business, investors, authorities, environmental organisations and other stakeholders, e.g. through matchmaking activities.
Identification of sites and preparatory activities for licensing/consenting applications.
For more mature concepts:
Preparing a business case, highlighting the funding needed, with a view to ensuring sustainability and continuity of the pilot initiative.
Trials, validation, demonstration and testing of offshore technologies/devices for multi-use integrated solutions.
Activities to monitor and improve the environmental performance of the proposed solutions.
At least one complementary activity that supports the main activities and the call topic objectives (e.g. stakeholder engagement, networking, pitching).
Projects and their activities must focus on the Atlantic and include at least two EU
Member States in the Atlantic Maritime Strategy (France, Ireland, Portugal and Spain)
How much funding is available?
Funding is in the form of a grant, which cannot exceed 80% of the total eligible project costs.
Project budget (maximum grant amount) is expected to range between €700 000 and € 1 000 000 per project.
Who is eligible?
Public or private bodies established in an EU Member State (including overseas countries and territories). UK entities are not eligible.
Consortiums must include at least two Member States in the Atlantic Maritime Strategy (France, Ireland, Portugal and Spain).
What is the timeline?
The deadline for submitting project proposals is 12 January 2022 17:00 CET (Brussels time).
The expected start date for awarded projects is September – October 2022.
What is the European Maritime, Fisheries and Aquaculture Fund?
The European Maritime, Fisheries and Aquaculture Fund (EMFAF) is the new iteration of the former European Maritime and Fisheries Fund (EMFF), running from 2021 to 2027.
The EMFAF supports the development of innovative projects that ensure the sustainable use of aquatic and maritime resources.
The total EMFAF budget for 2021-2027 is €6.108 billion
More information
You can find the full call description here and further details on the budget, eligibility and evaluation here (the call code is EMFAF-2021-PIA-FLAGSHIP-ATLANTIC).
Download the Member Briefings on the OEE Members Area.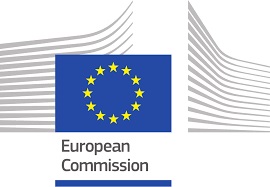 Funding source
European Commission - European Maritime, Fisheries and Aquaculture Fund (EMFAF)
Timeline
Closing date for applications - Wednesday 12th January 2022